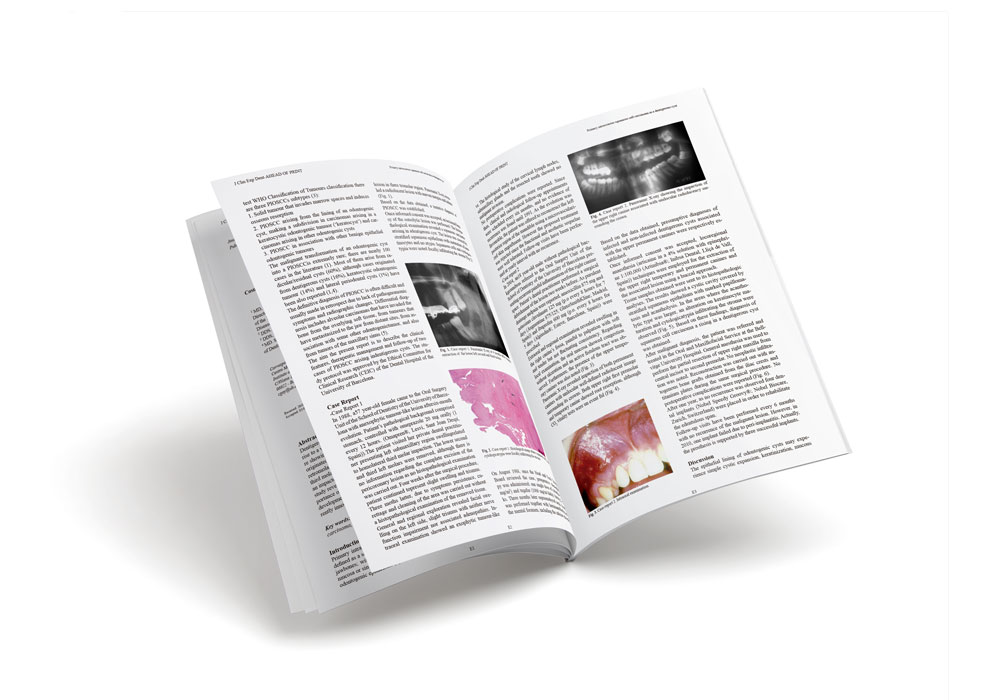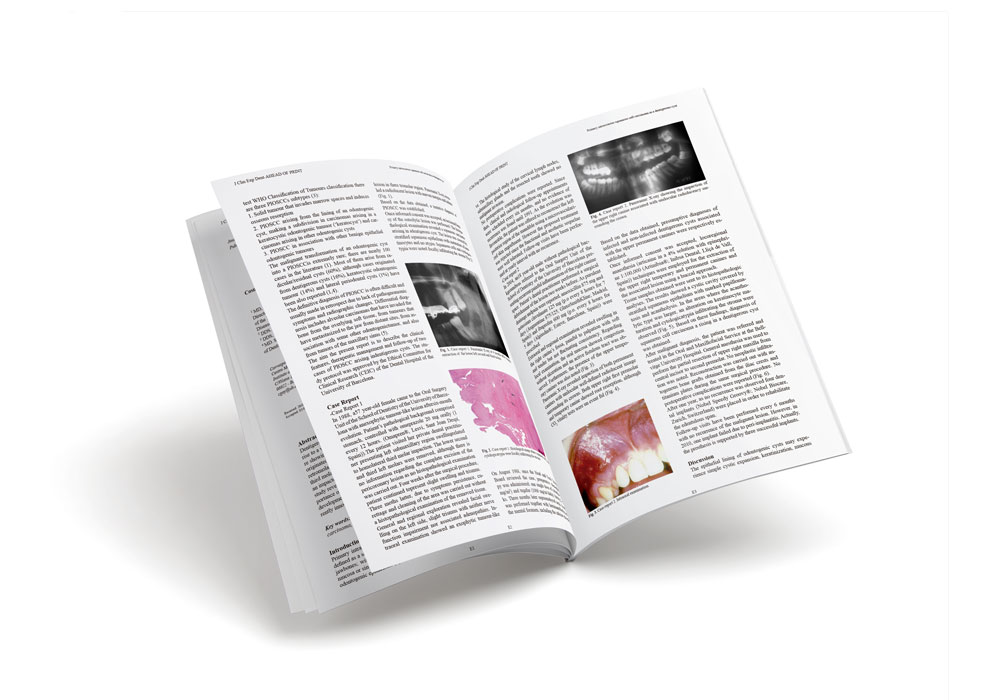 Dentigerous cysts are one of the most common odontogenic cysts of the oral cavity. Odontogenic cysts can give
rise to a variety of neoplasms. Carcinoma arising in a dentigerous cyst is extremely rare, with a review of literature
showing near 30 cases. The present report describes 2 cases of primary intraosseous squamous cell carcinoma
originated from a dentigerous cyst. The first one refers to a 57-year old female with a persistent lesion in the left
retromolarregion and diagnosed with squamous cell carcinoma originated fromthe incomplete excision of the lower
third molar follicle during its surgical extraction. The second case describes the case of an 18-year old male with
an impacted upper canine with previous history of infection and swelling of the oral cavity. The histopathological
study revealed the malignization of the follicle surrounding the dental crown. These two cases confirmed the importance
of the histopathological study of all the tissue samples obtained from surgical procedures. Although the
development of a malignant lesion from a dentigerous cyst is rare and its clinical-radiological features are apparently
innocuous, this entity should be considered as a differential diagnosis.
SHARE
COMMENTS
Primary-intraosseous-squamous-cell-carcinoma-arising-in-dentigerous-cyst–Report-of-2-cases-and-review-of-the-literature